Additive Manufacturing - 3D Printing
Why Choose IC Sales For Additive Manufactured Parts?
From an array of industrial, automotive, and healthcare applications to small, niche market projects, IC Sales has the experience and precision technology needed to produce cost-efficient additive manufactured component parts that meet your exact specifications. Oh, and we make everything right here in the United States.

From onboarding and quotation to production and packaging, we'll work with you to ensure your component parts are produced on time and up to spec. That's our promise.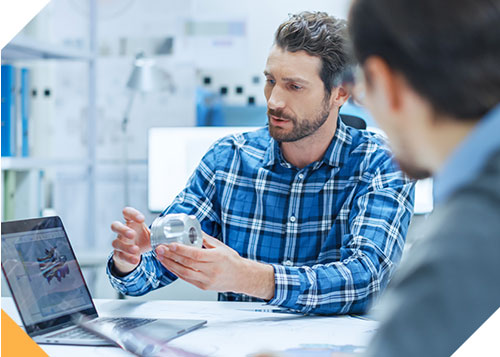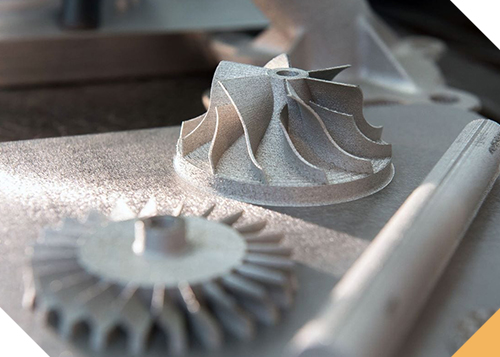 What's Additive Manufacturing?
Additive manufacturing (AM)—also known as 3D printing—creates a three dimensional object from a computer-aided design model or a digital 3D model. There are several AM types: powder bed fusion, directed energy deposition, binder jetting, sheet lamination, material extrusion, material jetting, and vat photopolymerization.
What Are the Benefits of Additive Manufacturing?
Additive Manufacturing is leading edge technology and transforming how products are designed and produced by eliminating the need for tooling and traditional engineering parameters.
Affordability: With less time and labor going into production, you'll spend less on the final product.
Design Flexibility: With nearly limitless design flexibility, if you can dream it, AM can create it.
High-volume Production: Binder jet printing from Desktop Metal is the fastest AM on the market today, allowing us to produce a high volume of parts quickly without eating into your budget.
Produces at High Speeds: Without dedicated equipment or tooling, production times are fast.
Quick Time-to-Market: With quick production times, you can significantly improve your time-to-market.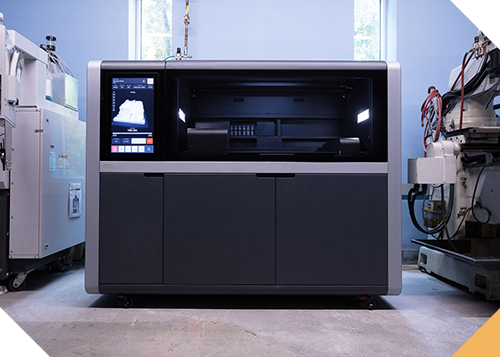 Additive Manufacturing Materials
Additive Manufacturing is transforming how products are designed, produced, and serviced. It also offers a lot of benefits.
Metals
Brass
Steel
Aluminum
Metals
17-4 PH stainless and 316 L stainless
Brass
Steel
Aluminum
Have questions about Injection Molding? Are you exploring various manufacturing methods to achieve your product goals?
With over 30 years of manufacturing experience and service, we're confident that we can provide you with exactly what you need to meet your product specifications and production deadlines.