Why Choose IC Sales For Custom Machined Parts?
From an array of industrial, automotive, and healthcare applications to small, niche market projects, IC Sales has the experience and precision technology needed to produce cost-efficient custom machined components that meet your exact specifications. Oh, and we make everything right here in the United States.

From onboarding and quotation to production and packaging, we'll work with you to ensure your component parts are produced on time and up to spec. That's our promise.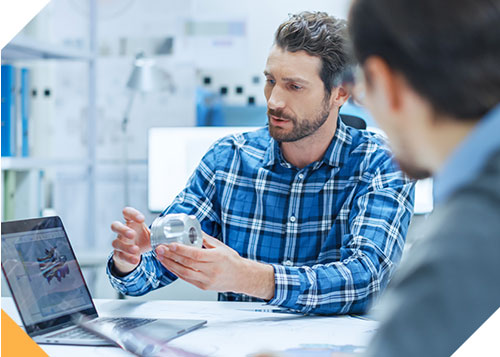 Custom machining consists of two basic formats: turning and milling. Turning involves the use of bar stock (round, hex, or square) and specially designed tools that cut away or drill material to the desired shape. Milling is performed on shapes of metal not suited for turning. Cutting tools, drills and taps remove material in multiple axes to form tight tolerance, complex shapes.
Available Materials for Metal Stamping
Alloy steel

Aluminum

Brass

Copper

Low carbon steel

Stainless steel
What Are the Benefits of
Custom Machining?
Custom Machining offers many benefits, all revolving around its ability to get you exactly what you need with minimal tooling investment.
Flexibility: Custom machining can produce any part, even the ones with the most complex requirements and specs.
Low cost tooling/fixtures: Machining can produce parts quickly since most jobs do not require specialty tooling with long lead times.
Precision: Machining is unmatched for precision and repeatability. Additionally, custom machining offers the widest range of materials from metal to plastics.
What Are the Machining Options for Custom Machining?
There are a variety of machining options available dependent on your part's size, configuration, volume, and capacity.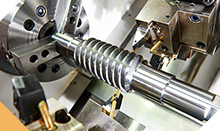 Produces complex parts with tight tolerances. Excels at producing longer length parts that may require both turning and milling operations. Medium to high volume applications.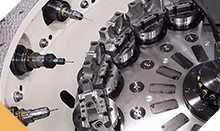 Produces a high volume of parts in a short amount of time. Tooling investment is required for this process but increased throughput makes it ideal for many high volume jobs.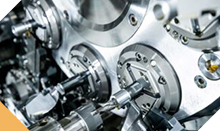 Multiple Spindle Screw Machining
Produces parts with moderate complexity and tolerance requirements. Davenport (5 spindle) up to ¾" diameter and Acme (6 or 8 spindle) in diameters up to 3".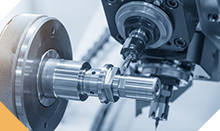 The horizontal turning of intricate parts in larger diameters. Sub spindles with live tooling enable most parts to be made in a single set up.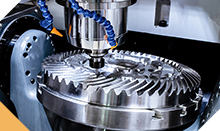 Multiple axes machines produce intricate parts not suited to turning.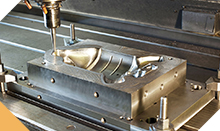 Secondary Operations (Blanks and Castings)
Machining of castings and near net shape blanks provides the finishing touch needed to complete production.
Have questions about Custom Machining? Are you exploring various manufacturing methods to achieve your product goals?
With over 30 years of manufacturing experience and service, we're confident that we can provide you with exactly what you need to meet your product specifications and production deadlines.