Why Choose IC Sales For Pressure Formed Plastic Parts?
From an array of industrial, automotive, and healthcare applications to small, niche market projects, IC Sales has the experience and precision technology needed to produce cost-efficient pressure formed plastic parts that meet your exact specifications. Oh, and we make everything right here in the United States.

From onboarding and quotation to production and packaging, we'll work with you to ensure your component parts are produced on time and up to spec. That's our promise.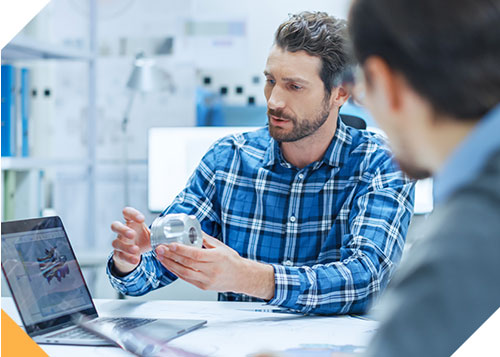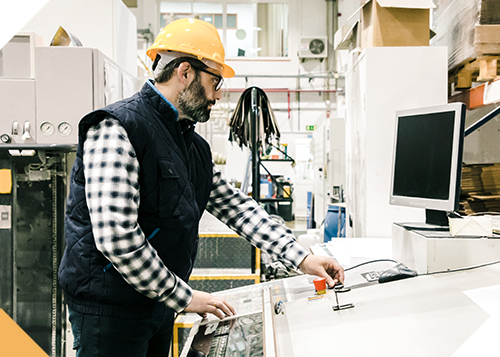 What's Pressure Formed Plastic?
Extruded plastic sheet is cut to size and preheated just below the melting point. Pressure is applied on one side of the mold and vacuum to the other side providing crisp details with cosmetic attributes similar to an injection molded part, with lower tooling cost.
What Are the Benefits of Pressure Formed Plastic?
Pressure formed plastic excels at producing larger, heavy gage panels, guards, and doors.  Twin sheet forming is available for forming hollow parts. Foam insulation can be injected to improve rigidity or provide thermal insulation.
Low Cost: These benefits can be applied to parts of varying sizes, allowing us to produce high-quality, large form factor parts quickly and inexpensively.
Detail: We can produce pressure-formed parts with sharp details and complex textures including lettering, logos and other imagery.
Control: After molding, parts are trimmed on CNC routing machines providing mounting holes, vents and other detailing that cannot be formed in the mold.
Common Thermoplastic Materials
You can use various plastics in pressure forming, each with a unique impact on the finished part.
Acrylonitrile Butadiene Styrene (ABS)
High-Density Polyethylene (HDPE)
High Impact Polystyrene (HIPS)
Thermoplastic Olefin (TPO)
Acrylonitrile Butadiene Styrene (ABS)
A lightweight, impact resistant material ideal for general purpose applications.
High-Density Polyethylene (HDPE)
High Impact Polystyrene (HIPS)
Thermoplastic Olefin (TPO)
Have questions about Pressure Formed Plastic? Are you exploring various manufacturing methods to achieve your product goals?
With over 30 years of manufacturing experience and service, we're confident that we can provide you with exactly what you need to meet your product specifications and production deadlines.