Why Choose IC Sales For Injection Molding Parts?
From an array of industrial, automotive, and healthcare applications to small, niche market projects, IC Sales has the experience and precision technology needed to produce cost-efficient injection molding component parts that meet your exact specifications. Oh, and we make everything right here in the United States.
From onboarding and quotation to production and packaging, we'll work with you to ensure your component parts are produced on time and up to spec. That's our promise.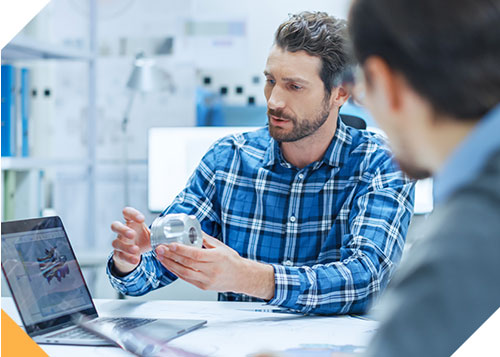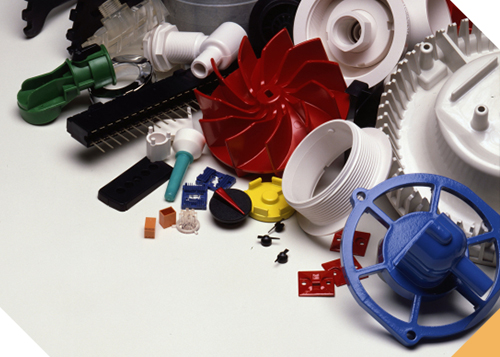 What's Injection Molding?
Thermoplastic injection molding is a manufacturing process that creates fully functional parts by injecting molten plastic resin into a steel or aluminum mold under high pressure.
What Are the Benefits of Injection Molding?
Fast Production: Injection molding has impressive production times, meaning that you won't have to wait to get the parts—even a high quantity of them.
Complex Part Design: Complex geometry is possible with sliding cores to form intricate detailing with minimal draft angle requirements, while providing a high level of cosmetic appearance with tight dimensional control.
Affordability: With quicker production and turnaround times, injection molding requires fewer resources than other processes. And the savings go back to you.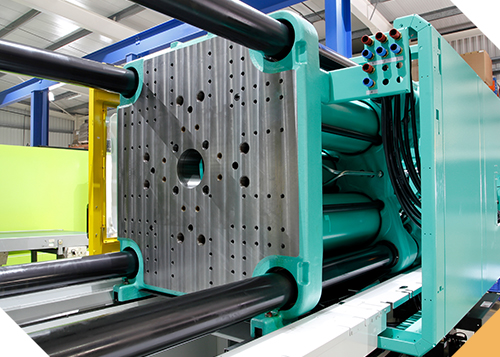 Injection Molding Materials
The flexibility of injection molding translates to the materials available to you. Common injection molding materials include Acrylonitrile Butadiene Styrene (ABS), Nylon, Polyethylene (PE), Polystyrene, Polycarbonate (PC), and Polypropylene (PP).
Acrylonitrile Butadiene Styrene (ABS)
Thermoplastic with a relatively low melting point that's easy to mold.
Nylon
Polyethylene (PE)
Polystyrene (PS)
Polycarbonate (PC)
Polypropylene (PP)
Have questions about Injection Molding? Are you exploring various manufacturing methods to achieve your product goals?
With over 30 years of manufacturing experience and service, we're confident that we can provide you with exactly what you need to meet your product specifications and production deadlines.